BMW R1200RTW 2014 & newer

New
(DB1) Driver Footpeg down and back
(DL3N) Foot peg lowering kit (driver only)

(SLT1) Longer shifter linkage turnbuckle rod
for 2014 & newer R1200RTW
For Passenger footpeg lowering (P14) and raising (P17) go to
RT PASSENGER FOOTPEG PAGE


Shopping cart at bottom of page.
Home page BMW parts page
---
(DB1) footpeg 1.4" lower, 1.0" back.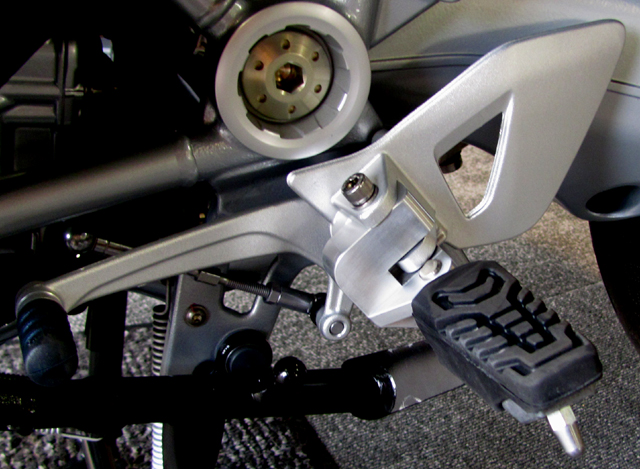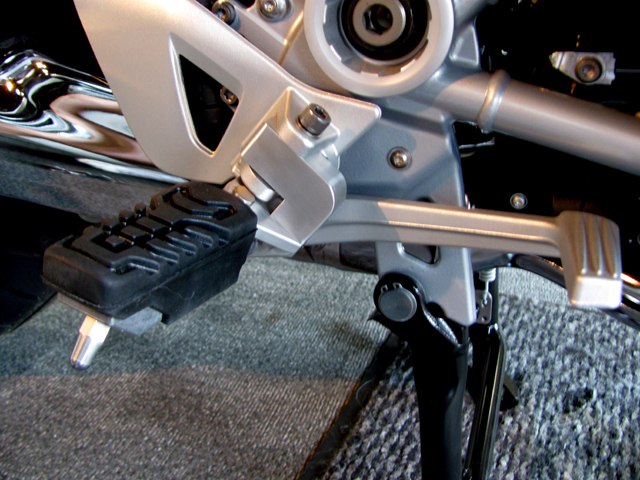 Left side Right side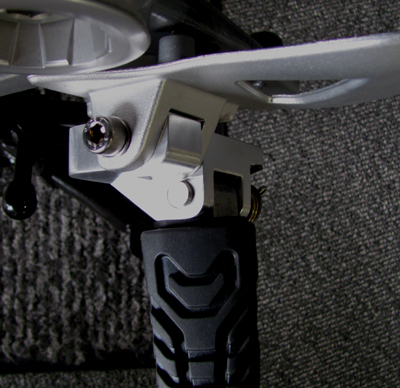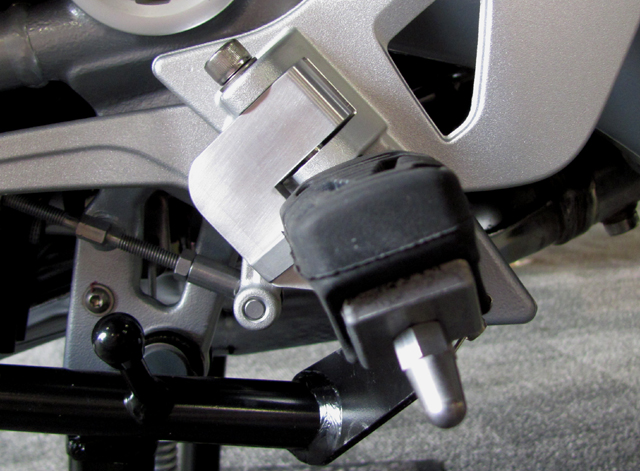 DB1 allows rider to place feet in front of pegs when stopped.
---
SLT1 longer shifter linkage turnbuckle for use with DL3N on 2014 and newer R1200RTW. Linkage rod is 0.4" longer than the factory rod. As seen in right photo, shifter and footpeg are positioned 1.5" lower.
The new linkage rod is pre-set to 4.15" in length.

Factory turnbuckle and SLT1- lowers shifter 1.5"
For R1200RTW Liquid Cooled only.




---




DL3N and SLT1 installed on R1200RTW




---




DL3N

Pictures show pre-2014 R1200RT

footpeg lowering kit

Net change is 1.45" down,
0.38" forward, total move 1.5"

Right Side
Note:
The 2014 & newer R1200RTW does not have an adjustable stop on the brake pedal.
On previous models the brake pedal could be adjusted to a lower position to allow easier access when using the DL3N kit. This feature has been eliminated by the factory.
If you currently own a DL3 kit and are moving up to a 2014 or newer RT,
your current kit WILL fit the newer bikes.
The DL3N right side adapter has additional spring coil clearance to ease installation of the stronger springs used on the newer RT. Installing the old kit on a new bike may require a second set of hands to help.
| | |
| --- | --- |
| DB1 (Driver) Foot peg Lowering Kit - $189.95 | |
| | |
| --- | --- |
| DL3N (Driver) Foot peg Lowering Kit - $189.95 | |
SLT1

Shifter linkage turnbuckle
(R1200RTW 2014 & newer) - $64.95