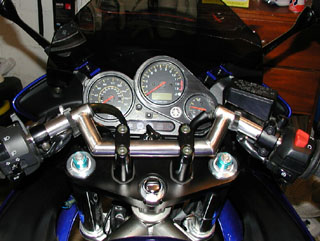 Shown here with high mounts.
Grips are about 2 inches forward and one inch lower than the factory bar.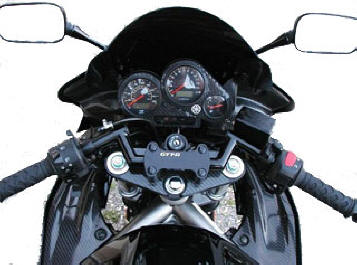 No longer available in
high gloss black.
Shown here with the Yamaha GTYR one inch lower mounts.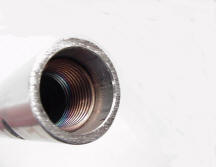 Welded in 16 mm x 1.5 mm threaded insert
accepts factory bar end weight.
Australia & Europe: Some FZ1(N)aked models have a 6mm threaded hole for the bar end weight.
When you install the new bar, first check the fit of the bar end weights. They should thread all the way into the new bar by hand.

A bad thread on the bar end weight will damage the thread inside the handlebar.