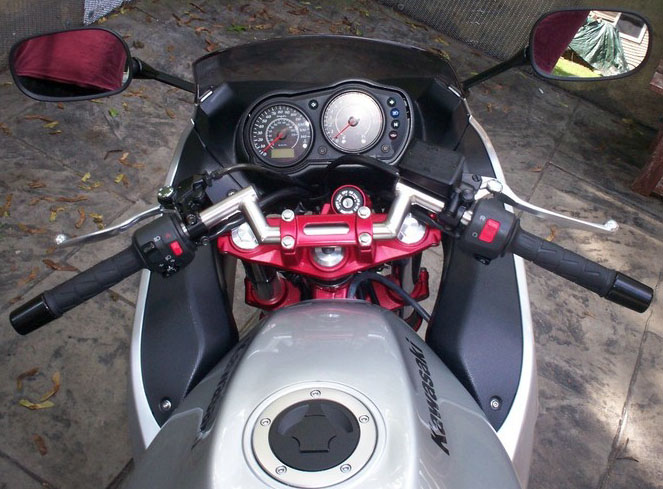 Customer's bike is pictured here.
This is a flat bar assembly like the SV650 type two.
Rider's hands are at the height of the handlebar clamps.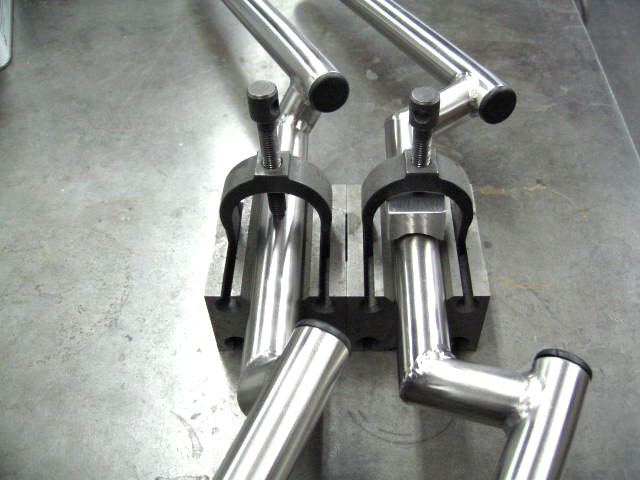 Original 650 Ninja bar right, 2009 & 2011 bar left.
2009 bodywork required the handgrips to be moved back and up.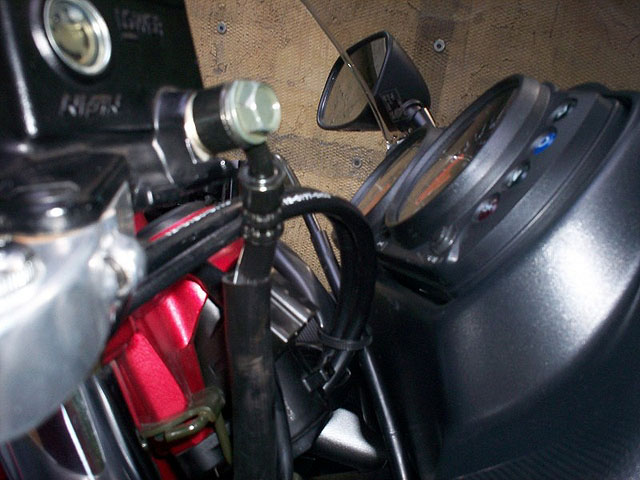 Banjo fitting on brake hose turned around to clear the instruments.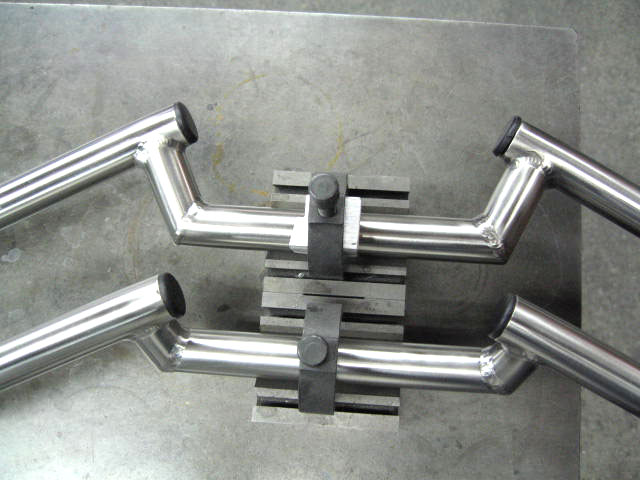 Handgrips are back 1" (25mm) and higher 1/2" (13mm).