R1200R / R1200ST / Driver foot peg lowering kit (DL7)
Go to Home Page Go To BMW Parts Page
New kit for 2015 & newer R1200R and R1200RS (DL7N)

Pictures below, shopping cart at bottom of page

---
(DL7)
Footpeg kit for R1200R / R1200ST up to 2014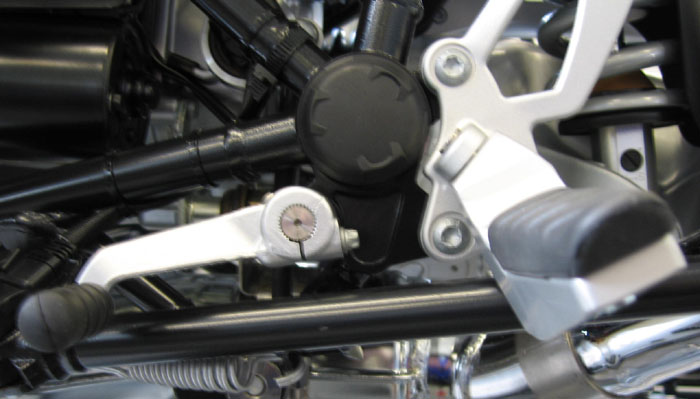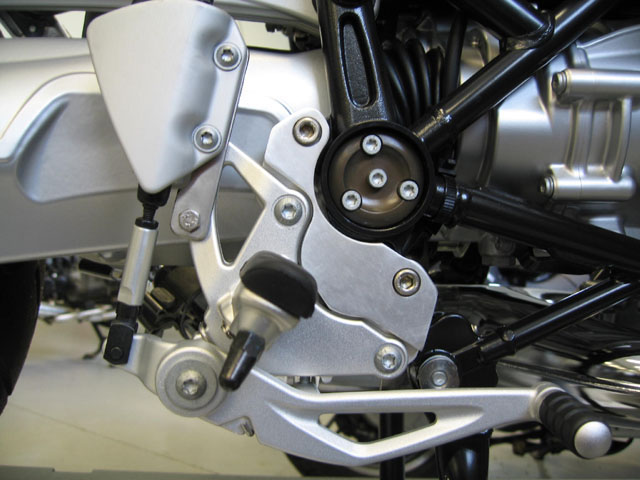 On the left side, a replacement foot peg is 1.3"
lower and clears the side stand.

The right side is lowered 1.5" with an adapter plate
that moves the foot peg and brake pedal together.
The master cylinder stays in place.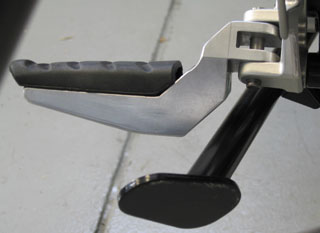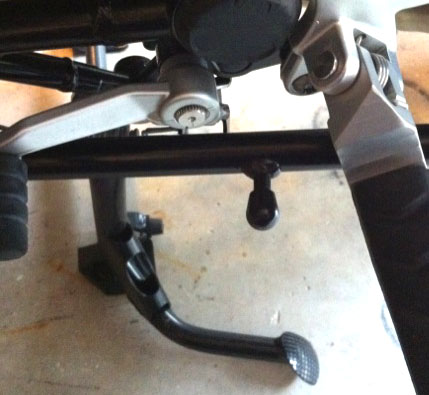 Because of the placement of the side stand, the foot position
of the new peg is set out to the side approximately 1 inch.
Advisory for 2010 -2011 R1200R owners
For 2010 BMW has added a sidestand actuating arm
(pictured above) to make lowering the stand easier.

This arm makes shifting difficult when our kit is installed.
So far, the only solution is to cut the arm off, or live with the pegs high.


R1200R 2012 - 2014 first generation
Advisory:
2012-2014 production bikes have the footpeg rubber inserts installed using pop-rivets instead of bolts. To move the rubber to the new footpeg the rivets must be drilled out and new rivets installed. Does not apply to 2015 & newer.

---
(DL7N)
2015 & Newer R1200R & R1200RS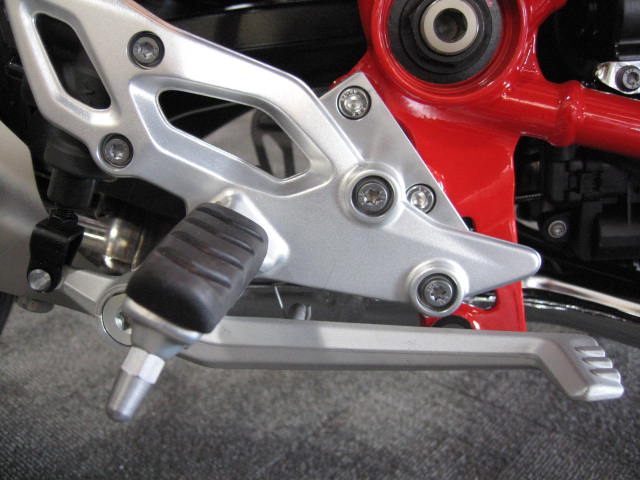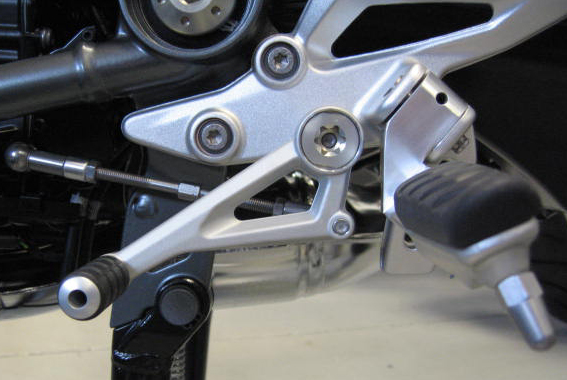 Right side:
Brake pedal, footpeg and master cylinder all move 1.4" diagonally down & forward.
This is the max the brake hoses will allow.
Left side:
Footpeg moves 1.5" down, 0.4" forward.
Included linkage extender lowers shifter as far as the side stand will allow. Kit includes both sides.