"Steady Rest" stabilizer kit for
Winnebago View and Navion
(NV1)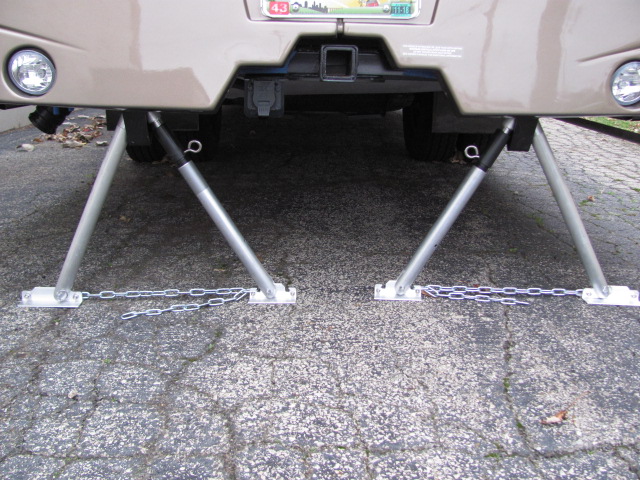 When at rest, a Sprinter based motorhome is rigid laterally,
but the suspension system allows the body to roll.
The NV1 stabilizer, made from light weight aluminum tubing and Delrin bar,
will reduce body roll by 80 to 90%.
The kit consists of two fixed length struts, two adjustable struts, four feet and two 24" chains.
The adjustable struts have a 10 pitch turnbuckle with 3" of travel.
All four struts rest against the receiver hitch chassis extension
Two eye bolts allow attachment of a bicycle cable lock, (not included).
The entire kit weighs 12 lbs.

Order online via our secure server or call Suburban at 1-440-951-6555

NV1 (Navion/View) Steady Rest Stabilizer Kit = $ coming soon